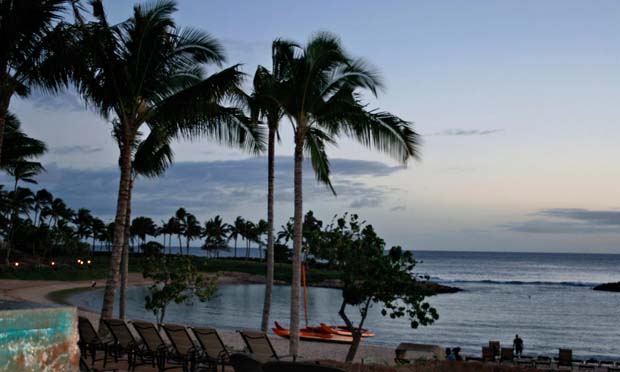 AMAʻAMA – Contemporary Island Cooking is served for Breakfast, Lunch, and Dinner.
AMAʻAMA, is a beach side restaurant and bar.  AMAʻAMA has a welcome twist to Hawaiian cooking and serves modern interpretations of classic Hawaiian cuisine.
Fresh local ingredients are used in the dishes and this restaurant is wonderful for breakfast, lunch or dinner.
The menu rotates to highlight seasonal ingredients but I have posted the menus here so you can get an idea of what is served and the price range, the dinner menu focuses on sustainable seafood, steak, duck and pasta. For lunch, enjoy hot and cold sandwiches, soup, salads and pasta. Hawaiian-inspired breakfast specialties feature omelets, waffles, pancakes, grains and freshly-made bakery items. Delicious vegetarian options are available for breakfast, lunch and dinner. All desserts are made in-house daily.
AMAʻAMA is directly off the beach and has an open-aired seating section with amazing views of the Pacific Ocean. This restaurant is the perfect place to sit and relax, watch the sunset and enjoy a romantic evening.
HOURS
•    Breakfast – 7:00 a.m. to 10:30 a.m.
•    Lunch – 11:30 a.m. to 3:00 p.m.
•    Dinner – 5:30 p.m. to 10:00 p.m.
SAMPLE MENUS
AMAʻAMA – Breakfast
AMAʻAMA – Lunch
AMAʻAMA – Dinner
AMAʻAMA – Keiki (Kids)
Menu items and prices are subject to change without notice.
ATTIRE
Men – khakis, slacks, jeans, dress shorts, collared shirts and sport coats (optional)
Ladies – capri pants, skirts, dresses, jeans and dress shorts